AUTOMOTIVE ALLEY – SUBTROPOLIS
Location. Location. Location.
Home to Ford's NAVLOS facility
Just minutes from Kansas City's Ford and GM assembly plants
SubTropolis can provide you a larger supplier facility footprint, with unlimited expansion flexibility
Improve efficiency and lower transportation costs
Supplier expertise close to assembly lines
World's largest green roof
Ford PSW-approved space
Automotive Alley is a strategic combination of two business parks, Hunt Midwest Business Center (HMBC) and SubTropolis.  The $50M+ project has attracted new Ford Transit and F-150 upfitters to Kansas City. With production of the F-150 and the Transit at the Ford Claycomo plant just minutes away, Automotive Alley is the destination location for all Ford Transit and the Ford F-150 upfitters.
Automotive users currently occupy 120+ acres of HMBC, while SubTropolis automotive users lease 600,000+ square feet of energy-efficient space.
Check out available SubTropolis buildings for lease or HMBC land for sale/build-to-suit.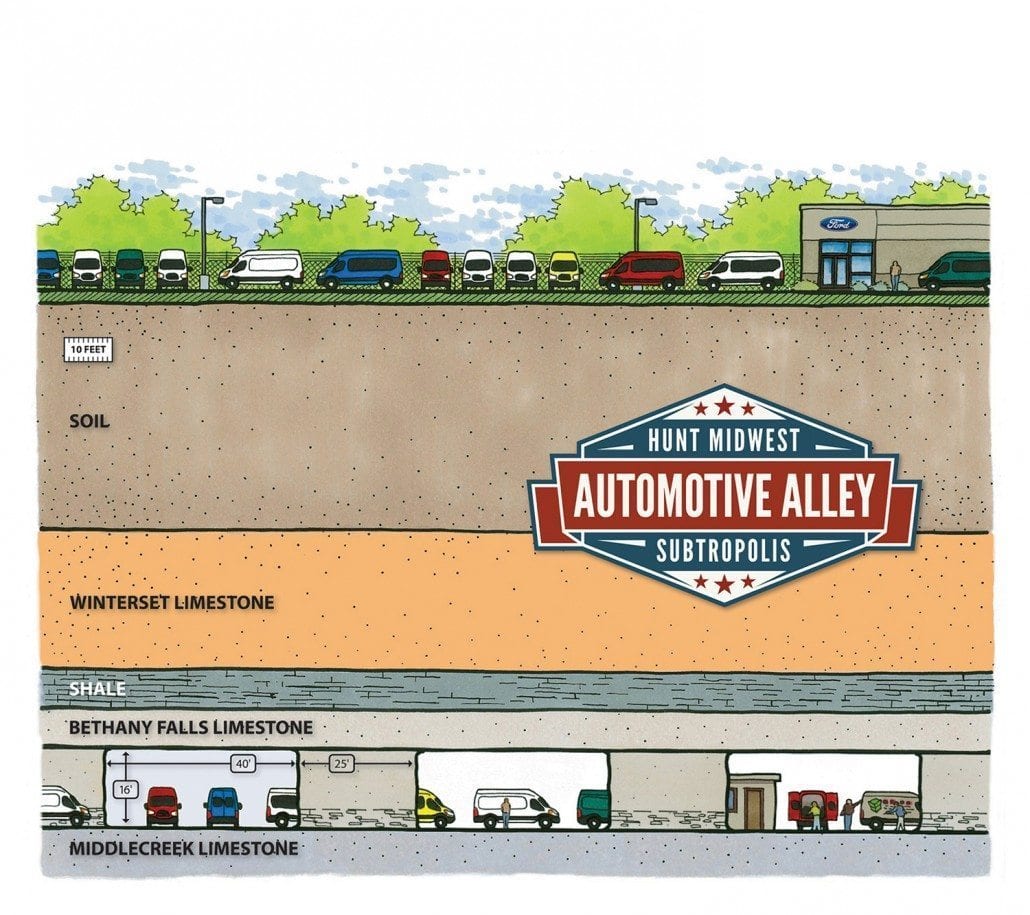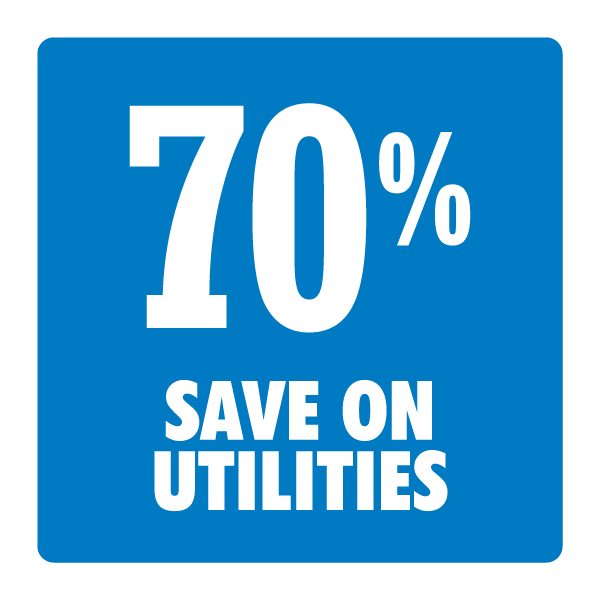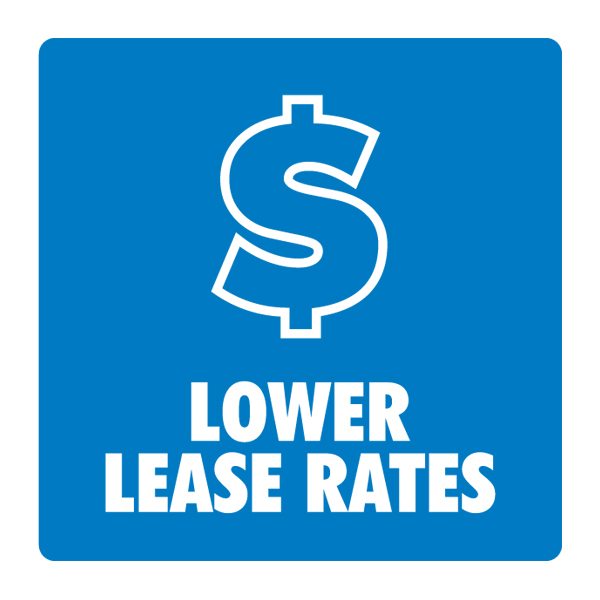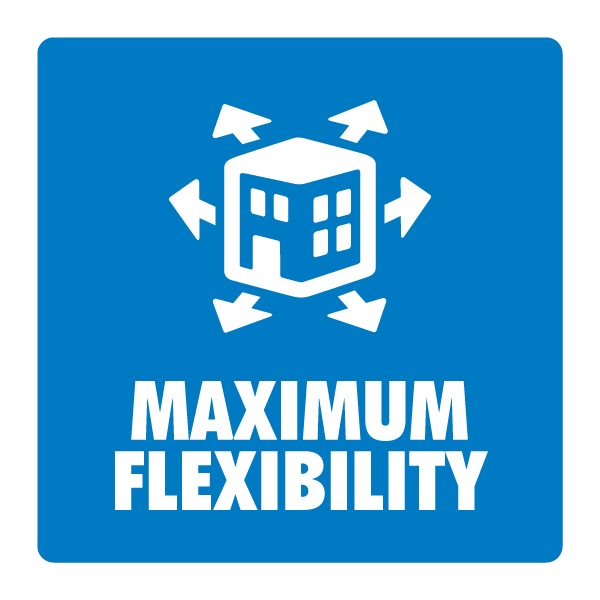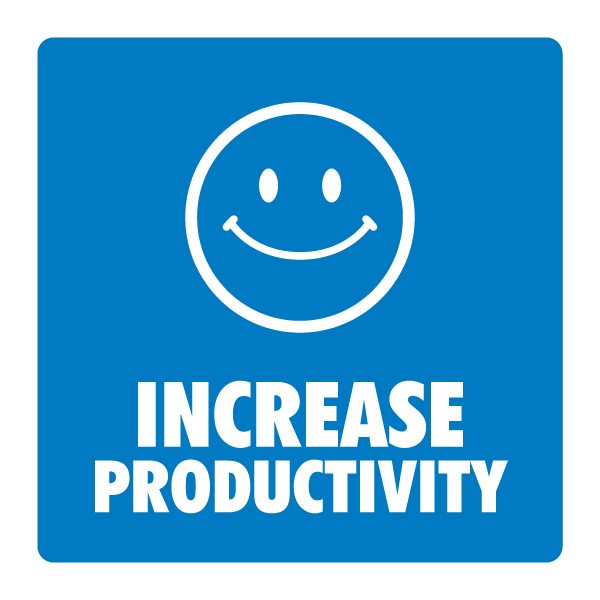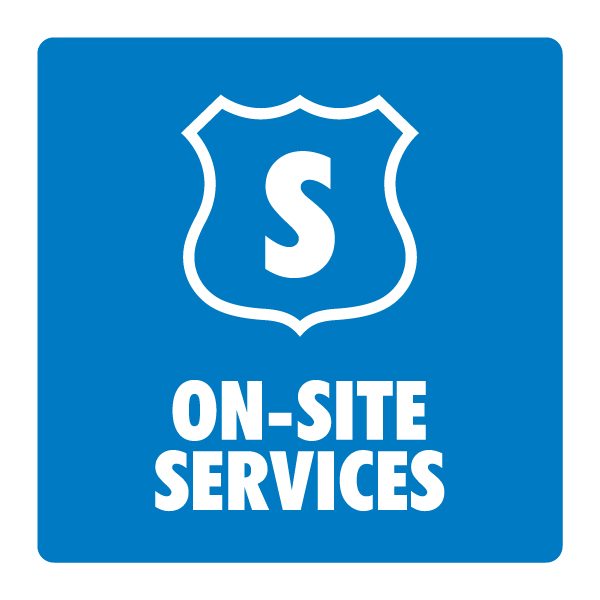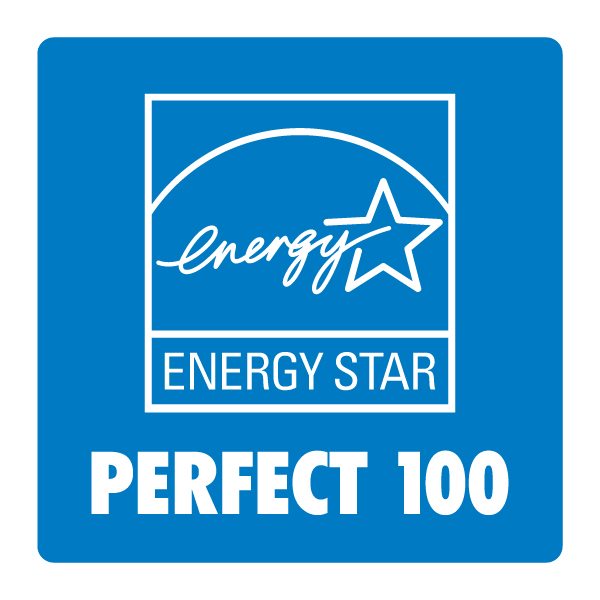 "The ability to perform our after-market modifications in SubTropolis' climate-controlled, cost-effective environment and then stage our vehicles in an adjacent surface lot creates valuable operational efficiencies."
"SubTropolis is a good fit for Leggett & Platt CVP because of its proximity to the Ford Kansas City Assembly Plant, where the Transit is built. We also found the underground to be a cost-effective location in an ideal environment for our commercial equipment installation operations."
"SubTropolis' proximity to both the Ford and General Motors plants in Kansas City was very attractive to us. After operating for several months on a temporary basis in Automotive Alley, we knew we had found the ideal location for our growing regional warehouse operations, and we look forward to adding to our presence in SubTropolis."
"Hunt Midwest Business Center's proximity to Ford's Claycomo Kansas City Assembly Plant was a big selling point for us. Our new fulfillment center for Spartan Upfit Services, a division of Spartan Fleet Vehicles and Services, is at the center of our new product launch that arms trades people, delivery service personnel and mobile retailers with custom interiors they need to better service their customers."
"At first we weren't sure about how our employees would react to an underground location. But now they prefer to work there because SubTropolis is so comfortable – even in the blistering summer heat or frigid winter cold."
"The location proved to be ideal for our new operation in Kansas City for a number of reasons. We were attracted to the underground location because of the close proximity to the Ford Claycomo assembly plant. The cost-effectiveness and sustainability of the underground were also very attractive to us."
"It is in our best interest to have a facility close to where Ford is going to make the commercial van in which we will perform our installs. We have picked a location in the Kansas City area that is as close to the area as we can get."
"No wonder the place gets a 100 percent Energy Star rating — no heating or air conditioning necessary!"